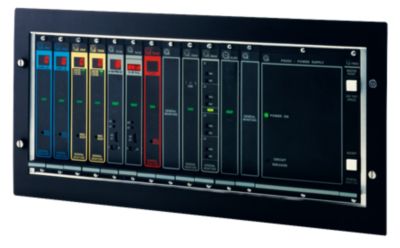 Zero Two Series Gas and Flame Detection System
Modular system offering the widest range of control cards for use in an integrated fire and/or gas detection system. The Zero Two Series system can monitor any combination of the following: combustible gas, H2S, toxic gas, ultrasonic, oxygen deficiency and flame detection. In addition, its open architecture allows the system to accommodate other sensing devices for tasks such as smoke detection, heat detection and manual call points. 
ZN002A Three Zone Control Module
The ZN002A is a Zone Control Module for the Zero Two Series Fire and Gas Detection System. The ZN002A provides zoning and voting functions for three separate and independent zones of gas and / or flame detection.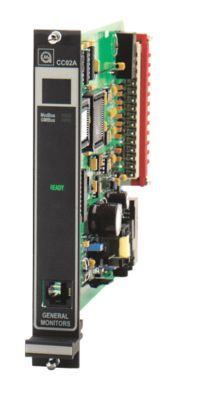 CC02A Serial Communications Module
The CC02A Communications Card facilitates serial communications between each module in a Zero Two Series Flame and Gas Detection System and an external host computer, which allows fast access to operational and setup data registers. It supports a Burst Read feature that returns all registers of a module in a single transmission.
IN042 Four Zone Control Module
The IN042 is a four zone input module designed for use with two-wire field devices such as smoke or heat detectors, pull switches and manual callpoints. It is designed to monitor these devices and provide both status indication and fault / alarm outputs for each zone.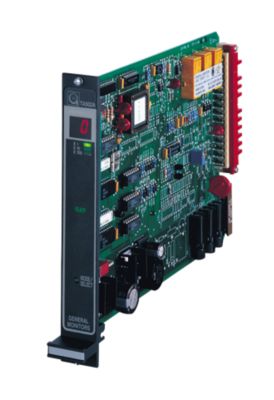 TA502A Single Channel Trip Amplifier Module
The TA502A is a single-channel generic trip amplifier designed for use in Zero Two Series Gas and Flame Detection Systems. It is used to process the 0-22 mA signal from any field mounted transmitter.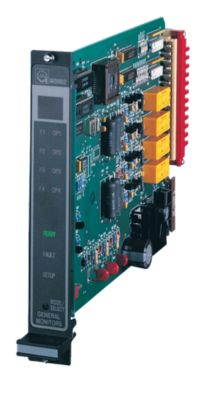 MD002 Monitored Driver Output Module
The MD002 is a monitored driver output module designed for four independent outputs requiring monitoring in their non-active state, such as extinguishing solenoids, beacons, horns, etc. Each driver is independent and has circuitry to monitor short and open circuits in field wiring.