Featured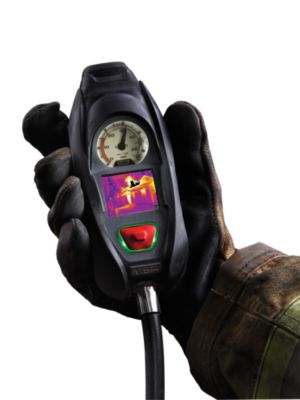 MSA G1 SCBA Integrated TIC
The MSA G1 SCBA with Integrated Thermal Imaging Camera provides EVERY firefighter the ability to see in dark and smoke filled environments, aiding in the speed and effectiveness of your operation from the initial 360, to working the fire, overhaul and rescue. This sight is provided through a Thermal Imaging Camera that is integrated into the G1 SCBA Control Module, eliminating the need to carry an additional piece of bulky equipment and the concern of an additional snag hazard. NFPA 1981 Approved – Now Shipping!
Featured
MSA G1 SCBA Rechargeable Battery
The MSA G1 SCBA Rechargable Battery eliminates the need for disposable replacement batteries. The portable and compact rapid charger can charge up to six batteries at once and batteries can reach a full charge in just 6 hours.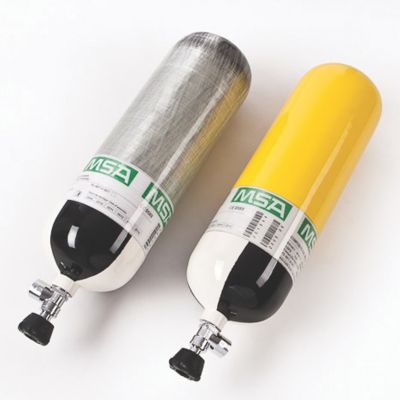 Composite Cylinder
MSA composite compressed air cylinders meet a wide range of applications, needs, and budgets. Composite cylinders with  aluminium liner, over wrapped with carbon and glass fibres, are 50% lighter than the traditional economic steel construction.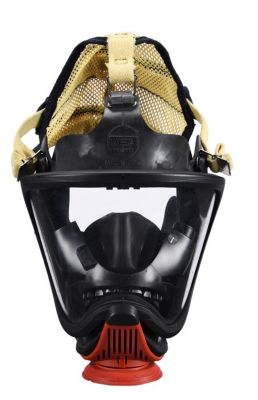 Ultra Elite® Positive Pressure Full-Face Masks
Combining state-of-the-art features with MSA's precision engineering, the Ultra Elite full-face mask is our top model in this range. The ergonomic design makes this a comfortable unit, while the 5-point harness makes it easy to put it on or take it off. The distortion-free coated lens provides a wide field of vision, while the unique airflow prevents lens misting. The face blank has a single-sealing flange and comes in rubber or silicone, while the speech diaphragm makes communication easy to discern. The model has more than 40 different versions, making it the perfect mask for many different applications.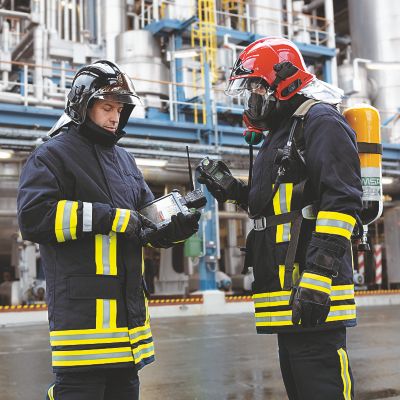 alpha Personal Network
A new electronic personal monitoring and alarm system can also be enhanced with telemetric capability.
motionSCOUT
This stand-alone personal alert safety systems detects the cessation of bodily movement and activates an automatic alarm. For enhanced safety the alarm can be activated manually also. It is extremely simple to use. The sensitive, electronic motion sensor recognises all normal body Movements. Maintenance-free and durable - the motionSCOUT guarantees a great cost-performance-ratio. The operating time is extremely high being >200 hours, same as the alarm time of 10 hours continuous sound.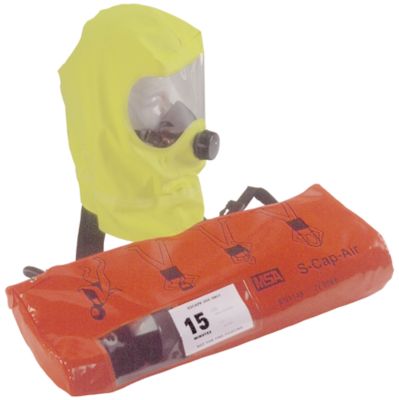 S-Cap-Air
This compressed-air emergency escape device provides 15 minutes of life-saving respiratory protection in extremely toxic or oxygen-deficient environments. Featuring fast, automatic activation, fluorescent protective carrying bag, and three liters of 200 bar compressed air, this device is ideal for use on ships, off-shore oil rigs, refineries, water utilities and confined spaces.
TransAire® 5 and TransAire® 10 Escape Respirator
These self-contained devices help personnel escape dangerous and deadly atmospheres, including those with high concentrations of toxic gases or vapors or oxygen deficiency. Low profile, lightweight, and easy to carry, these escape respirators feature one-control operation for a swift exit.

SavOx
This chest-worn protective escape device provides oxygen on demand wherever toxic gases, particles or oxygen deficiency can be imminently present. Ready-to-use, it's small in size and low in weight, making it easy to don, use and carry. Features a double heat-exchanger system to reduce inhalation air temperature to a comfortable level. The TR device allows quick and economic training of donning and use by simulating the weight and properties of real units