Featured
SUPREMATouch Controller
The SUPREMATouch is the best-in-class Fire and Gas Detection system for large area monitoring. It integrates MSA's full range of gas sensors, transmitters and flame detectors to even complex detection solutions. Its multi-lingual colour touchscreen display ensures intuitive operation. Together with its optimized software, tedious manual work is reduced significantly.
Featured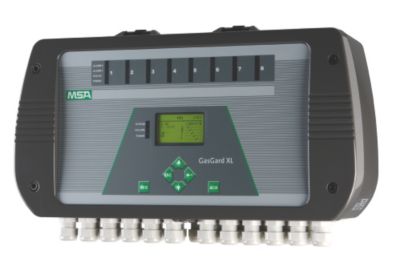 GasGard® XL Controller
Monitor up to eight remote gas sensors with the highly accurate wall-mounted GasGard XL Controller. The sensor's large, multi-language LCD display provides real-time readings, offers full-system diagnosis and shows intuitive icons. Housed in durable, fire-retardant ABS plastic, the controller is suitable for a variety of chemical, industrial and waste water environments. The sensor also features a buzzer that sounds up to 85 db.