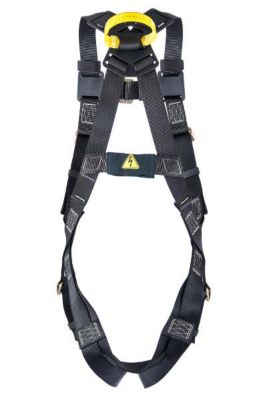 Arc Flash Harnesses
Arc Flash Harnesses are durable, with an ASTM F887 rating, and are designed to protect a worker during a fall after an arc-flash exposure at 40 cal/ cm². EVOTECH® is designed with self-extinguishing Kevlar webbing, while the Workman®'s nylon webbing provides added protection at an economical price. The Gravity® Utility is used in tower climbing electrical applications.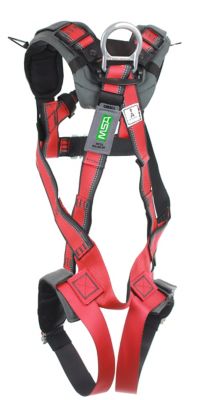 EVOTECH® Harnesses
For the latest design features that improve user comfort, ease of use, durability, and user safety, choose the  EVOTECH ® Harness. The EVOTECH harness has Nanosphere® coating on the webbing that repels grease, dirt & moisture.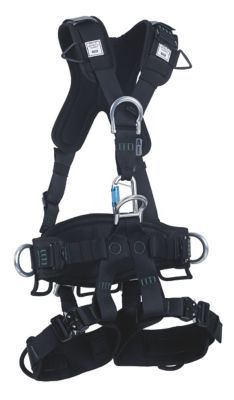 Gravity® Suspension Harnesses
The Gravity Suspension harness provides unparalleled comfort for all applications that require extended periods of time in a fall protection harness.  The features and benefits of this new family of harnesses from MSA are designed to reduce fatigue and allow users to perform their duties better and in more comfort. Models are designed for very easy donning, one hand adjustment at all adjusters, and modern styling.
Discontinued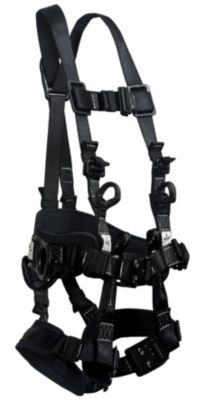 Gravity Utility ASTM Harness
Full Body Harness that can be used in a diverse number of applications like: Confined Space, Rescue, Transmission Tower, Telecom Tower, Rope Access, and many others. Using the Gravity Utility Harness you will also be protected by a fall and in addition the harness has been tested to continue to provide protection when an arc flash occurs.
Discontinued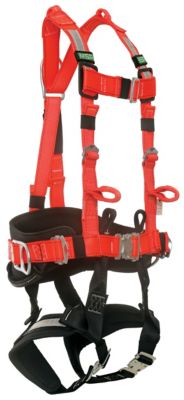 Gravity Utility NON ASTM Harness
Full Body Harness that can be used in a diverse number of applications like: Confined Space, Rescue, Telecom Tower, Rope Access, and many others. - GRAVITY UTILITY NON ASTM:   Multiple attachment options that will fit in several aplications during your working at heights