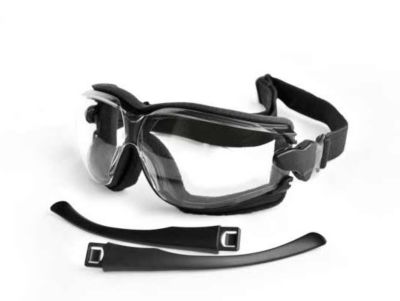 Altimeter Goggles
The Altimeter helps take the risk out of eye injury whether working with chemicals, sanding, building or more. Its hybrid design makes it ideal for universal use; its thoughtful features and durable construction make it ideal in hazardous environments. Comes with a split headband and a set of temples.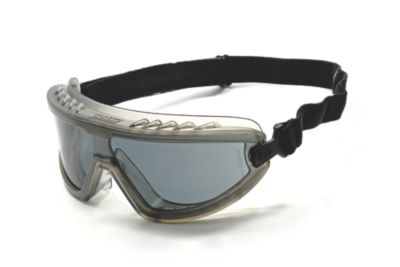 Harrier Goggles
These wide-vision goggles protect against ultraviolet rays, misting, splash and static. Compact and lightweight, these goggles also feature a strong polycarbonate lens and PVC frame. Creates a solid seal that keeps out splash and particulate. In-frame ventilation promotes air circulation for maximum comfort and wearability.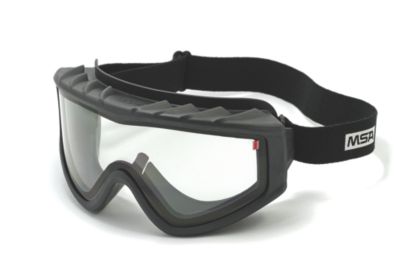 Hawk Goggles
Double-lens construction provides optimum protection for firefighting and other intense environments. The polycarbonate outer lens provides strong impact protection while the acetate inner lens protects against radiant heat. The wide-lens design maximizes peripheral visibility while the single-piece lens ensures long-wearing performance. Features an adjustable strap for a comfortable, yet snug fit. Filters 99.9% of ultraviolet rays.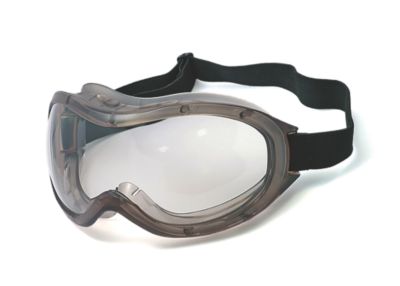 Streamgard Goggles
These high-coverage glasses protect against both ultraviolet rays and chemical splashes. Featuring wide strips for a comfortable fit, they offer excellent facial sealing. Designed with polycarbonate lenses and a PVC frame, they're an excellent choice for the laboratory environment.