Advantage® 200 Carrying Pouch
This windowed, versatile textile pouch with a carrying belt is the perfect place to hold an Advantage 200 LS half mask with two combination filters attached.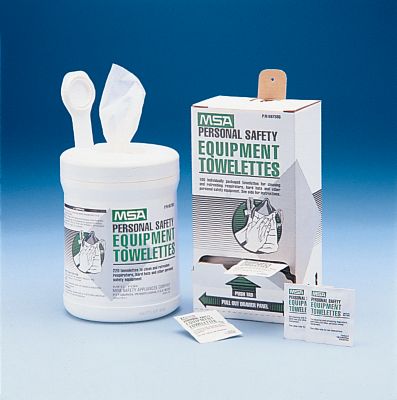 Respirator Accessories
Improve visibility with MSA respirator accessories, including spectacle kits and towelettes. Spectacle kits hold corrective lens in the facepiece while towelettes refresh equipment.