Workman FP Stryder™ Beam Anchor
Workman FP Stryder™ Beam Anchors quickly and easily attach to an I-beam flange without the need for any tools.
Workman FP Stryder™ Beam Anchor
10144431
Length:
0.043 M (1.693 IN)
Width:
0.495 M (19.488 IN)
Height:
0.076 M (2.992 IN)
Weight:
2.449 KG (5.399 LB)
10144432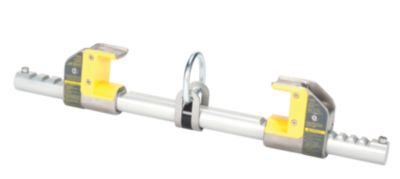 Compatible for use with MSA fall arrest and confined space entry/retrieval components
Attaches to I-beam flange - no tools required
Markets:
Construction, Oil & Gas, Utilities, General Industry, Mining
Applications:
Confined Space, Working at Heights
Approvals subject to change without notice and may differ based on configuration, part number and/or country.
Contact Customer Service or check approval label on product for specific approval information.
Meets applicable OSHA and ANSI requirements