Featured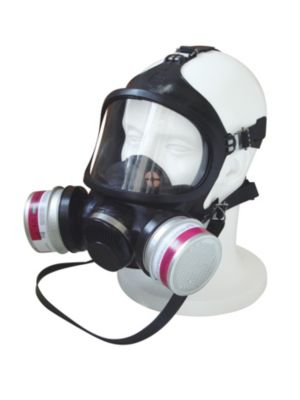 Ultra-Twin® Full-Facepiece Respirator
Crafted to provide a secure fit and strong protection, Ultra-Twin Full-Facepiece Respirators offer several options that make it a clear choice for defense against toxic chemicals. The unit features an inturned lip for a comfortable seal against the face, a large chin cup for easy positioning, and 5 suspension headstraps with roller buckles that hold the facepiece in place while minimizing hair entanglement. The wide lens is scratch resistant, while a speaking diaphragm provides clear short-range communications. The unit also features a nosecup that helps eliminate lens fogging.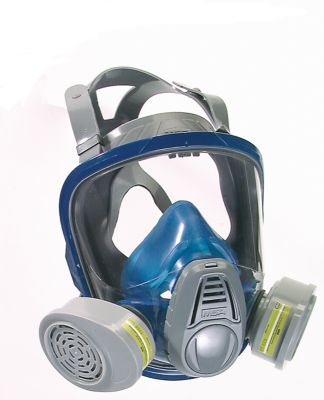 Advantage® 3200 Full-Facepiece Respirator
The full face mask series Advantage 3000 provides both protection and unparalleled comfort. The soft sealing line made of hypoallergenic silicone provides a pressure free fit. The large, optically corrected lens ensures a clear, undistorted view, while the grey-blue colour gives the mask an aesthetic appearance. Donning the Advantage 3000 is unbelievably quick, simple and accomplished without painful hair pulling. The patented Advantage head harness gives a perfect face piece-to-face fit.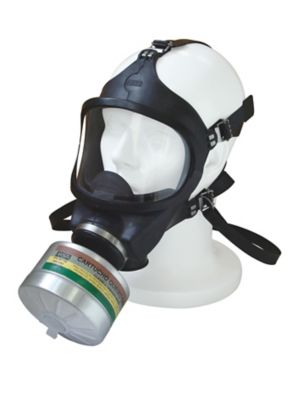 Chin-Type Gas Mask
Our lightweight Chin-Type Gas Masks use a replaceable canister to offer strong protection against particulate matter, vapors and gases. The small canister and comfortable facepiece allow for downward head movement and high ease-of-use. Note: Not meant for fire fighting.
Featured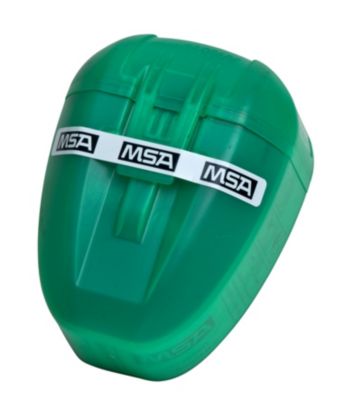 miniSCAPE
Using cutting-edge technology, the miniSCAPE respirator provides minutes of safety when seconds count. The portable respirator uses the new-generation TabTec filter, fits in a user's pocket and protects against numerous gases and vapors.
S-CAP Hood
This highly visible, one-size-fits-all yellow hood offers protection against smoke and gas from fires, especially carbon monoxide. The easy-to-use unit dons quickly and features a nose cup for a wide variety of head and face sizes, while the cotton neck seal ensures a tight fit. The high-performance filter offers thorough protection, while the wide lens provides an increased field of vision and the low breathing resistance reduces claustrophobia.
Advantage® 200 Carrying Pouch
This windowed, versatile textile pouch with a carrying belt is the perfect place to hold an Advantage 200 LS half mask with two combination filters attached.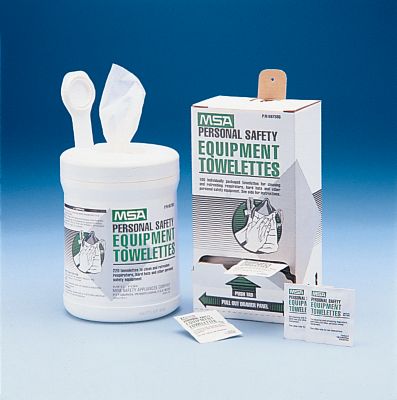 Respirator Accessories
Improve visibility with MSA respirator accessories, including spectacle kits and towelettes. Spectacle kits hold corrective lens in the facepiece while towelettes refresh equipment.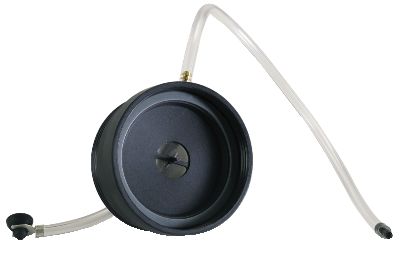 Fit Test Adapters
MSA offers a variety of fit testing adapters including: * APR Adapter: designed for use in non-IDLH environments and is NIOSH-approved. * Advantage® Fit Test Adapter: allows quantitative fit tests to be performed on bayonet cartridge style respirators (i.e., Advantage 200LS Half Mask and Advantage 3200 Full Facepiece Respirator). * QuikChek® Fit-Test Adapter: use with MSA respirators equipped with demand-style Ultravue® full facepieces or Comfo® Classic, Comfo Elite®, and Ultra-Twin® facepieces. * QuikChek® II Fit-Test Adapter: allows quantitative fit testing of any Comfo® II, Comfo Classic®, Comfo Elite®, Duo-Twin® or Ultra-Twin® respirator. * QuikChek® III Fit-Test Adapter: designed for Ultra Elite® full facepieces and attaches to the BMR adapter assembly. The MMR PD Ultra Elite® facepiece requires the QuickChek® IV, which comes with one P100 cartridge. * QuikCheck® IV Fit-Test Adapter: designed for Ultra Elite® and Ultravue® full facepieces with quarter-turn quick disconnect. Includes one P100 cartridge.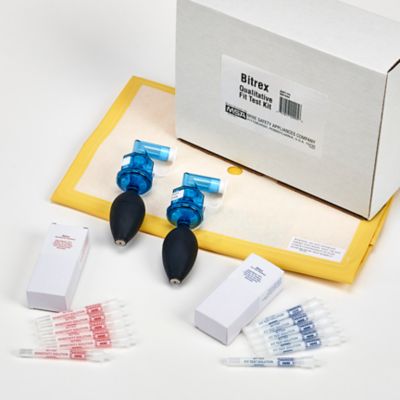 Fit Test Kits
MSA offers a variety of qualitative fit test kits to help users ensure a proper facepiece fit. The Occupational Safety and Health Administration (OSHA) requires proper fit for workers who use respirators. Products include: * Bitrex Qualitative Fit Test Kit * Saccharin Qualitative Fit Test Kit * Banana Oil Qualitative Fit Test Kit